Weekly Pool Maintenance and Repairs
We are proud of our customer retention & understand the definition of customer service.
Please take this opportunity to view our website to learn more about our company & services.
We Appreciate Every Opportunity!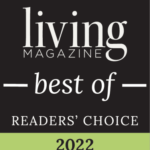 Winter is Here! To optimize your pool equipment, please remember to:
Ensure that your equipment is running during Freezing Temperatures
(If it is not, please call our office!)

Maintain a Healthy Water Level

Empty your cleaner bag and skimmer baskets between our visits to avoid clogged lines and unnecessary repairs

Respond to any Technician notes from your Service Completion Emails

Review and respond to our emails concerning parts and repairs that require approval

Approve your freeze guard check this year
P.I.P. provides a boutique service, exceptional in our industry. We allocate the necessary time and chemicals that it takes to keep your pool sparkling.
Our principle is Quality over Quantity, and our entire focus is weekly pool maintenance and repairs!


What Sets Us Apart:
Our consistent routing for weekly services
Communication email for each service completion and repair
We offer additional service options for travelers
We offer annual filter clean plans at a discounted rate


*Weekly services start at $50 per week. We provide personalized weekly service quotes. Weekly service is taxable and pricing varies due to gallonage, foliage, and chemical treatment requirements.